hydrograsscorp.com offers these choices to you as a convenience only. The finance companies listed here have no affiliation with hydrograsscorp.com. As in all financial transactions please use due diligence.
---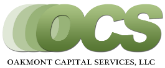 Financing with Oakmont Capital
Rates starting at 3.9%
90-Day deferred and season skip payments available
Application Only to $300,000
Term Loans, Finance Agreements and leases
Interest Rate and early payoff fully disclosed on documents
1-2 Hour credit decisions
12 - 84 month terms available
Financed over $50 Million in Finn equipment since 1998
Dedicated staff that has equipment and industry knowledge
Excellent Reputation and Customer Service
Fax #: 800-843-2948
Email: jleonard@oakmontfinance.com

Financing with Direct Capital
Rates starting at 5.9%
Deferred and seasonal payments available
Application only to $150k
Decision in minutes for higher end credits
Rapid Documentation turnaround time
72 Month terms available
A+ BBB Rating
4th Largest Independent Business Finance company in the US
$330 Million in financing to businesses in 2012 (43% growth)
Celebrating 20th year in business, with offices in NH, NY, GA, CA.