FINN Hydroseeders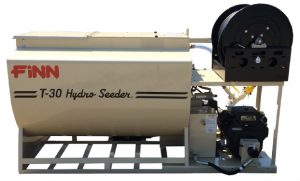 FINN T-30
The T-30 is Finn's smallest and most economical HydroSeeder® ever. With it, you can do professional quality hydroseeding, fiber mulching, fertilizing, straw tacking, foliar feeding, dust control, remote watering and more, efficiently and cost effectively.
Learn More...
---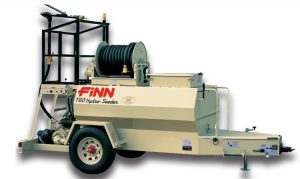 Finn T-60
The FINN T-60 Series II is the ideal 600 gallon HydroSeeder® for the landscaper or contractor who needs an economical machine for seeding smaller jobs. Coverage is up to 7200 square feet per load with seed, fertilizer and mulch in an easy, one-step process.
Learn More...
---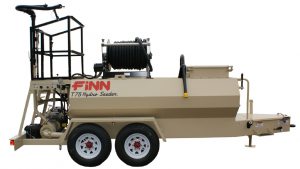 FINN T-75
The FINN T-75 HydroSeeder provides a one-man, one-step process for seeding, fertilizing, and mulching. With its 820 gallon capacity steel tank, cover 8,700-10,500 square feet per load with spray distances up to 150 feet from the discharge gun.
Learn More...
---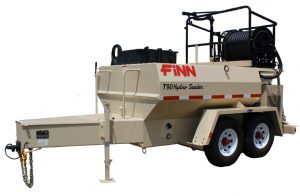 FINN T-90
The superior technology of the T-90 Series II HydroSeeder® is the result of extensive research by the Finn Engineering Team. Because they listened to operators and applicators, you'll find that the T-90 Series II offers the ultimate in performance features and operator conveniences.
Learn More...
---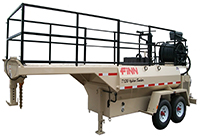 FINN T-120
The Finn T-120 series II HydroSeeder® is the ultimate machine for all mid-size projects. With its 1,000 gallon working capacity, the T-120 is the ideal size unit to seed, fertilize and mulch 1/3 acre per load in an easy one-step process.
Learn More...
---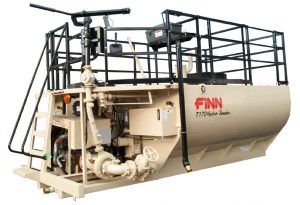 FINN T-170
The T-170 HydroSeeder®, with its 1,500 gallon working capacity, is designed for all mid-range projects. From highway, large commercial and mine reclamation to the small industrial and residential projects, the T-170 is the latest state-of-the-art, offering the best value for your investment.
Learn More...
---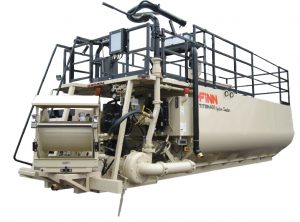 Titan 330/400
The Titan 330 / 400 HydroSeeders® have the capabilities and output to handle large mine reclamation, highway, golf course and commercial sites. A newer, larger slurry pump, coupled with a turbo charged diesel engine, provides more pump pressure and output, resulting in faster slurry discharge and distance for added productivity.
Learn More...
Width = 150px Height = 150px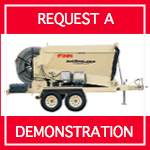 Click image to request machine demonstration