Financing
At hydrograsscorp.com we are here to help you find the financing solution that best suits your business needs. Whether you need to defer payments or finance for as long as six years we can help you find what you are looking for. Concerned with having less than perfect credit or no credit? Give us a call today and we will try to help.
*hydrograsscorp.com offers these choices to you as a convenience only. The finance companies listed below have no affiliation with hydrograsscorp.com. As in all financial transactions please use due diligence.
---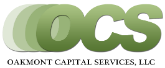 Financing with Oakmont Capital
Rates starting at 3.9%
90-Day deferred and season skip payments available
Application Only to $300,000
Term Loans, Finance Agreements and leases
Interest Rate and early payoff fully disclosed on documents
1-2 Hour credit decisions
12 – 84 month terms available
Financed over $50 Million in Finn equipment since 1998
Dedicated staff that has equipment and industry knowledge
Excellent Reputation and Customer Service
Fax #: 800-843-2948
Email: jleonard@oakmontfinance.com

Financing with Wells Fargo
Terms for 24-60 months
Equipment Finance Agreement (EFA), $1, Buyout Leases, and FMV Leases Available
Single Sided Credit Application and Finance Agreements
No Advance Payments (Unless underwriting requires down payment or advance payment)
Direct Lending Source
Knowledgeable Wells Fargo Equipment Finance Sales Force with an average of 20 years equipment and equipment finance experience.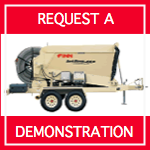 Click image to request machine demonstration