Finn Service Centers in Pittsfield, ME and Pittsfield, NH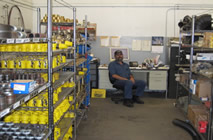 PARTS
As the Parts Manager for hydrograsscorp.com I try my hardest to stock or provide you with the right part for your machine.
When calling for parts the two most important things to have available is the type of machine, such as a T-330 or a BB-302 and also the serial number of the machine. Both of these items are on the serial number plate which is located on the passenger side front of the machine on a silver plate. On a BB-605 or BB-705 the plate is located in the hydraulic tank compartment.
Ralph Doiron ~ Parts Manager, Maine
Ed Belisle ~ Parts Manager, NH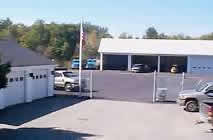 MAINTENANCE
We are a Finn Authorized Service Provider & Parts Distributor with an extensive inventory of parts and seven factory trained technicians. We are at three locations in New England and provide two mobile units for your convenience.1-800-451-8838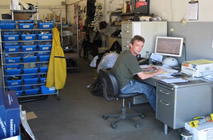 SERVICE
Convenient Pickup and Delivery Service.
One call will get you started 1-800-451-8838.
After your machine arrives at our maintenance facility before any work is done we will thoroughly test your machine and prepare an itemized estimate. We will forward that estimate to you and you decide how much of the work you would like us to perform.
Jeff Douglass – Service Manager, Maine
Todd Toussaint – Service Manager, NH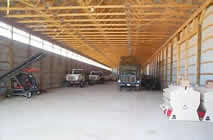 STORAGE
Storage is available in our 250′ X 50′ equipment storage facility. Space is limited so please reserve your space early.
Many of our customers choose to store their equipment with us over the winter. It not only keeps the machine under cover for the winter but also allows us to perform final testing just before you need it in the spring to assure trouble free use.
1-800-451-8838
Additional team members at our Pittsfield, Maine headquarters include:
Tom Gordon: Owner, Judy Bowden: Office Manager, Leona O'Brien: Receptionist, Sam Cutten: Mechanic & Fabricator, Mike Harris: Mechanic & Driver, Kevin Sinclair: Mechanic, Jerry Newton: Mechanic

Team members at our Pittsfield, NH Service Facility include:
Rob Janes: Mechanic & Fabricator.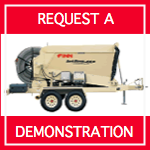 Click image to request machine demonstration