FINN Hydroseeders
The first HydroSeeder was invented by FINN in 1953, and trademarked thereafter, to efficiently shoot seed and fertilizers over broad areas. These hydroseeders were more than a product innovation- they were the seed that grew an entirely new industry of turf and erosion control contractors.
Hydroseeding is more efficient than sodding, broadcast seeding, or any other method of establishing turf or controlling erosion. FINN HydroSeeders use 100% hydraulically driven, mechanical paddle agitation and liquid recirculation to enhance the loading, mixing and discharge operation.
Compared with other manufacturers units, only FINN's exclusive pump design, variety of units ranging from 300-4000 gallon capacities, and numerous options provides for a more powerful and operator-friendly HydroSeeder, while keeping maintenance costs low.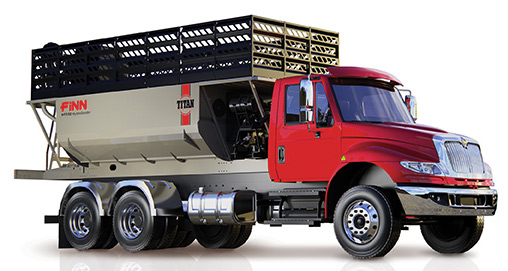 Titan 330/400 HT
The new TITAN HT330/400 HydroSeeder is truly a game changer. It boasts a Tier 4 Final water cooled, turbo-diesel engine providing more horsepower. The new TITAN features patented innovations including a revolutionary integrated bale grinder, dust suppressing water curtain, and helical auto-reversing agitators.
Learn More...
---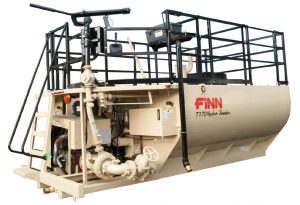 FINN T-170
The T-170 HydroSeeder®, with its 1,500 gallon working capacity, is designed for all mid-range projects. From highway, large commercial and mine reclamation to the small industrial and residential projects, the T-170 is the latest state-of-the-art, offering the best value for your investment.
Learn More...
---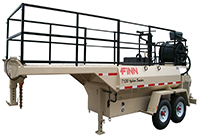 FINN T-120
The Finn T-120 series II HydroSeeder® is the ultimate machine for all mid-size projects. With its 1,000 gallon working capacity, the T-120 is the ideal size unit to seed, fertilize and mulch 1/3 acre per load in an easy one-step process.
Learn More...
---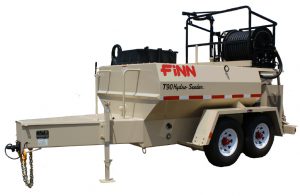 FINN T-90
The superior technology of the T-90 Series II HydroSeeder® is the result of extensive research by the Finn Engineering Team. Because they listened to operators and applicators, you'll find that the T-90 Series II offers the ultimate in performance features and operator conveniences.
Learn More...
---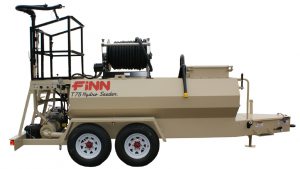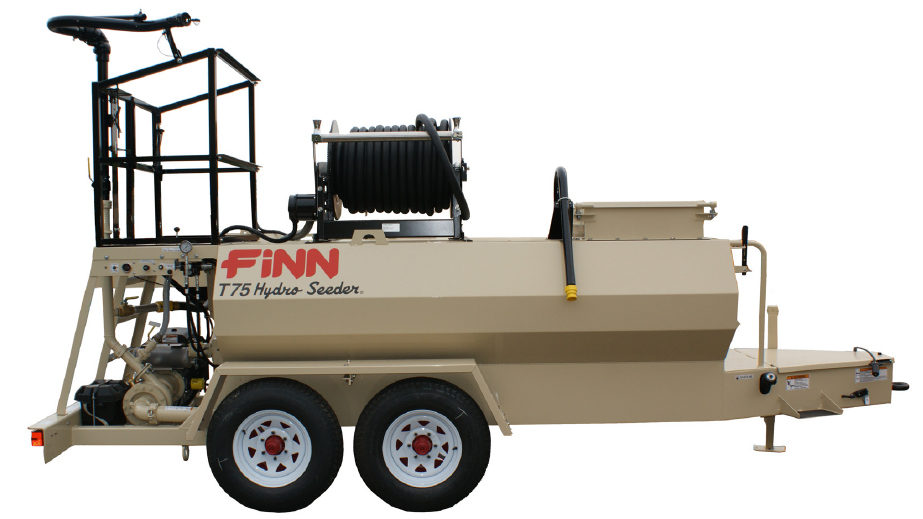 FINN T-75
The FINN T-75 HydroSeeder provides a one-man, one-step process for seeding, fertilizing, and mulching. With its 820 gallon capacity steel tank, cover 8,700-10,500 square feet per load with spray distances up to 150 feet from the discharge gun.
Learn More...
---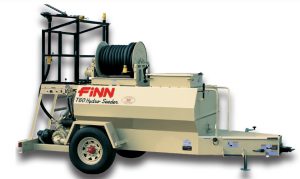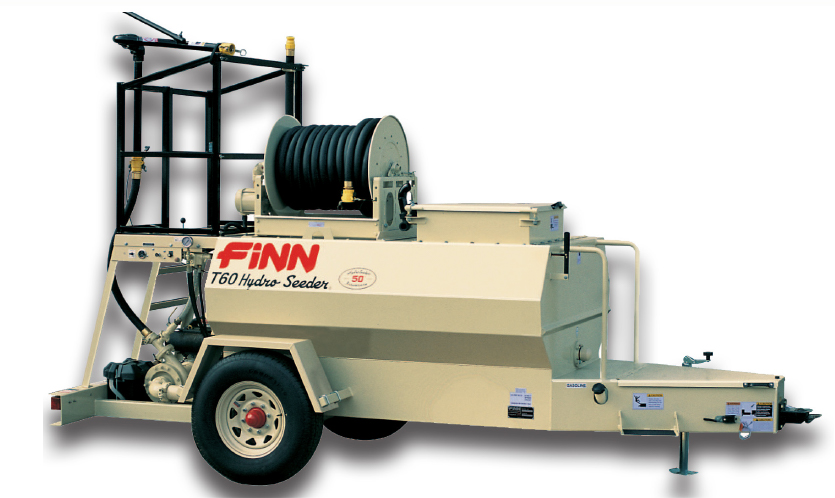 Finn T-60
The FINN T-60 Series II is the ideal 600 gallon HydroSeeder® for the landscaper or contractor who needs an economical machine for seeding smaller jobs. Coverage is up to 7200 square feet per load with seed, fertilizer and mulch in an easy, one-step process.
Learn More...
---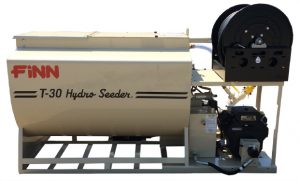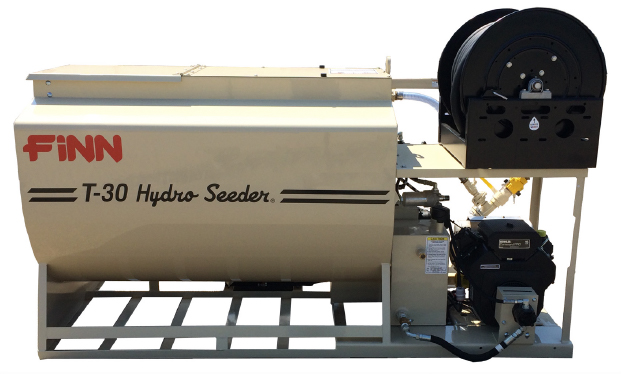 FINN T-30
The T-30 is Finn's smallest and most economical HydroSeeder® ever. With it, you can do professional quality hydroseeding, fiber mulching, fertilizing, straw tacking, foliar feeding, dust control, remote watering and more, efficiently and cost effectively.
Learn More...
---
Your Versatile Partner in Profits & Performance
Your FINN HydroSeeder® will keep you busy earning profits with numerous applications, including:
Erosion Control (temporary and permanent)
Seeding
Turf Restoration
Fertilizing
Dust Control
Landfill Daily Cover
Mine & Oil Field Reclamation
Hydro Sprigging
Fire Suppression
Watering
Coastal Work
Street Cleaning
Today as an award winning distributor of FINN Equipment, hydrograsscorp.com offers both new and like new pre-owned equipment, rental units and an array of thoroughly tested and proven consumable products including fiber mulches, fertilizer, grass seed mixtures, Finn consumable products and erosion control blankets. hydrograsscorp.com also offers authorized Finn Equipment service and winter storage at our locations in Maine and New Hampshire and have multiple mobile units for road support as well as a fully stocked parts department. The hydrograsscorp.com team is committed to providing the best products and service in the green industry.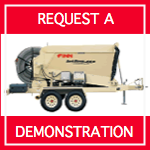 Click image to request machine demonstration
See Also:
FINN Equipment Rentals