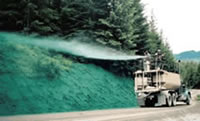 Finn TRU-mulch
FINN TRU-Mulches are produced from high quality virgin poplar and pine wood chips, blended with clean, recycled paper products, for use in hydroseeding and erosion control applications.
All FINN TRU-Mulch products are produced using an advanced "Double Refining" process, whereby high pressure steam is used to soften the wood chips before they are put through a second process that refines the chips into the long fibers required for effective mechanical cross-linking. Product is blended with environmentally safe, non toxic dye that holds brighter color longer.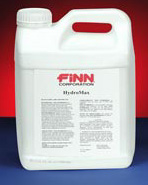 Finn Hydromax
The Additive System in a Jug
We have taken three additive products (Finn HG, Finn HST, FinnMB) and added moisture retention surfactants to create Finn HydroMax.
This combination of materials, correctly proportioned in each 2.5-gallon container simplifies the Additive System.
Now each 5 gallon case will cover one acre of hydroseeding, all you have to do is shake and pour.

ProGanics Biotic Soil Media (BSM)
Soils and substrates associated with denuded sites from construction, mining, energy development and other land disturbing activities are inherently lacking in organic matter, nutrients and biological activity essential to sustainable vegetative establishment. Ideally these sites would be covered with several inches (centimeters) of rich fertile topsoil to help develop a reasonable growing medium.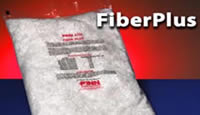 FiberPlus
FiberPlus is a synthetic fiber that makes mulch hold better when applied. FiberPlus binds the mulch fibers together, and also helps bond it to the soil. FiberPlus provides better germination conditions for the seed, and also prevents mulch from washing away.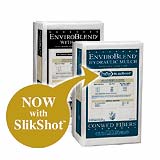 Enviro Blend
Conwed Fibers' EnviroBlend® and EnviroBlend® with Tack combine 100% Thermally Refined wood fiber with the highest quality cellulose mulch in the industry.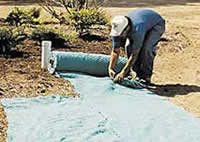 Futerra Revegetative Blankets
Germinate Seed Faster- An Ideal Sod Replacement
Cost up to 1/2 less than installed sod, including seed and fertilizer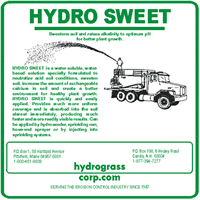 Hydro Sweet
HYDRO SWEET is a water soluble, water based solution specially formulated to neutralize acid soil conditions, sweeten soil, increase the amount of exchangeable calcium in soil and create a better environment for healthy plant growth.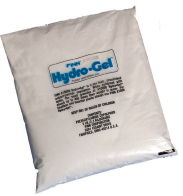 HydroGel
FINN HydroGel® B is a polymer that is able to store water and nutrients up to 500% its own size and weight. Once HydroGel® B releases its stored moisture and nutrients to the root system, it will replenish itself with the next rainfall or irrigation. FINN HydroGel® B is a plant watering aid used to reduce or eliminate stress caused by a lack of moisture.
Call 1-800-451-8838 or 207 487-2733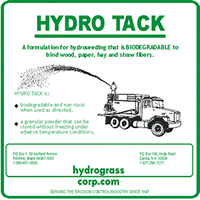 Hydro Tack
HYDRO TACK is a formulation for hydroseeding that is biodegradable to bind wood, paper, hay and straw fibers.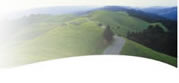 Flexterra
Flexterra™ uses patented technology combining both chemical and mechanical bonding techniques to lock the engineered medium in place. Crimped synthetic fibers, organic fibers and performance-enhancing additives form a lofty, interlocking matrix that creates air space and water-absorbing cavities which improve germination; reduce the impact of raindrop energy and minimize soil loss.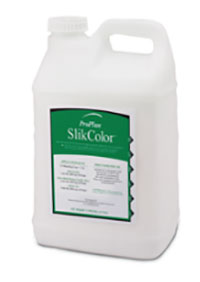 SlikColor
SlikColor≠™ makes mulch look and shoot better.
Promatrix
Promatrix≠™ assures the erosion control and vegetative establsishment you expect from Profile Products.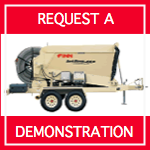 Click image to request machine demonstration