A Note from Russ with Appreciation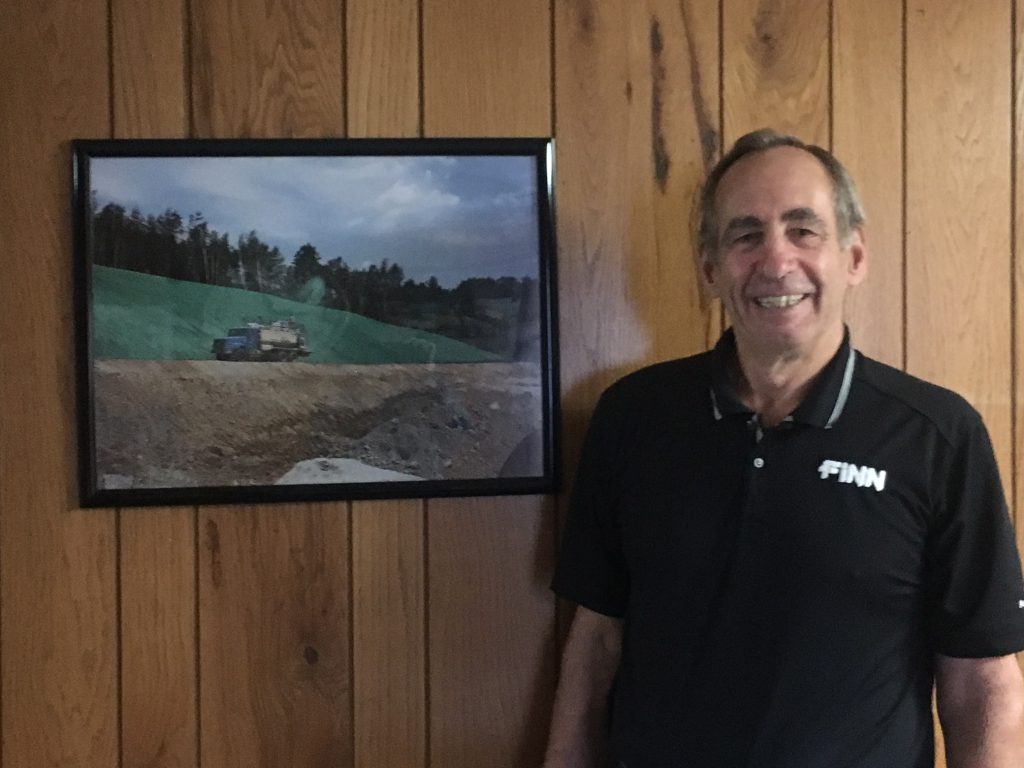 (Re: Lifetime Achievement Award)
I would like to start by saying I'm not done yet. Many times awards such as this are delivered on retirement; I will be here for the foreseeable future. Thank you, Finn, for recognizing my past and ongoing efforts to make hydrograsscorp.com Finn's best dealer in the world year after year.
I would like to thank the owner of hydrograsscorp.com, Tom Gordon for the opportunity to lead this organization and his faith in me. Tom provided to me many firsts including, my first dealer meeting at Finn, my first airplane trip ever and my first opportunity to prove my value as a team member and leader. I would also like to thank our growing number of hard-working and dedicated employees, some of whom I've worked with for 40 years or more and some only a short period of time. As a manager of a business you learn that you can't do it all yourself. You come to rely on your employees and your company's success will be in part determined by the devotion and knowledge of your employees.
Finally I would like to thank our customers, again, some of whom I've known for many years and some that I met yesterday for the first time. I look forward to meeting many more in the future. hydrograsscorp.com is blessed to have a great territory where landscaping is highly valued allowing opportunity for many to succeed in the landscape business.
We look forward to the opportunity to serve you again in the future.
~Russ Collier, President