President's Message ~ Spring Is Almost Here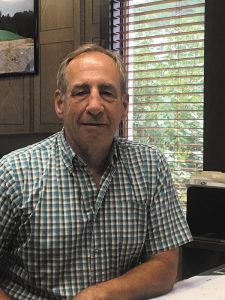 Spring is almost here once again, the birds tell us that. When I went to my front door this morning to get the newspaper (that dates me for sure) the crows sounded more joyful than the day before. As I walked up the office steps a male cardinal was at the top of the tallest tree calling his heart out. It's been a long winter for all of us here in New England and NY.
During the fall and winter we have added two new employees to help to serve you better, Austin Dicerbo and Levi Stedman.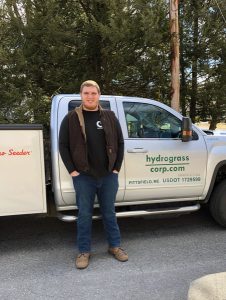 Austin is a recent graduate of Assumption College in Worcester, MA, has experience as an employee of a landscape firm and as a prior owner of his own small lawn care business. Austin lives in Schenectady, NY and during his time with us this winter he has been learning about the benefits of, operating and servicing Finn equipment. This spring Austin will be sharing the
duties of sales and service with Chris Bacon Jr. in CT and NY.
---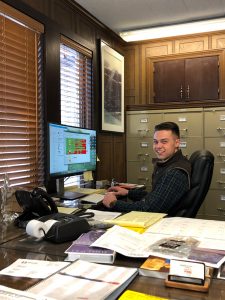 Levi is a recent graduate of Foxcroft Academy in Dover Foxcroft, Maine. We came to know Levi as the operator of his dad's Finn
T60T hydroseeder last summer. Being impressed by his work ethic and interest in our business we hired him as our operations manager trainee. His current primary responsibility is equipment logistics. He schedules and tracks the movement of your new and serviced equipment after verifying that it is correctly equipped.
Please join me in welcoming our two new employees as you need them. Welcome Austin and Levi!