Come Visit Our Open House For A Chance To Win 20% Off Your Service Invoice!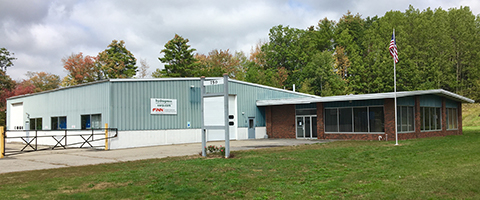 In celebration of the opening of our new facility in Pittsfield, NH we will be hosting a weeklong open house from 10/16/17- 10/20/17. The daily hours will be 8:00 AM- 4:00 PM. Our new location is 750 Suncook Road, Pittsfield, NH 03263.
In lieu of educational programs we have offered in the past we are very excited to offer more of a one on one experience. What we will offer this year due to the length of the event is a relaxed atmosphere and more individual attention to your specific questions and a tour of our new facility.
Our new 11,000 square foot facility features better access, a much larger shop area, a showroom, a 1 acre parking area and is located on a major highway in New Hampshire just over an hour from Boston, MA and Portland, ME!
This facility will be used as a full service location which includes parts, sales and service departments.
We will have our service manager, sales manager and service personnel available to meet with you and show you around. We will also have on display a variety of new and used equipment.