Servicing Long Island NY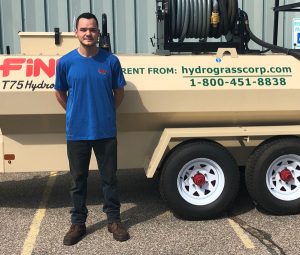 hydrograsscorp.com is happy to announce we have now been assigned Long Island, NY as part of our Finn territory. We are now responsible for the sales of Finn equipment and parts throughout NY zipcodes 10000-14000.
According to Chris Bacon Jr. who will be primarily responsible for covering Long Island, John Seib from All-Pro Horticulture has been most useful during the transition period ensuring a smooth transition and a strong, lasting relationship with the landscape supply distributor.
hydrograsscorp.com has always prided itself on its customer service and drive to grow. We look forward to the opportunity to provide sales, parts, service, and rental to the island.
Chris Bacon Jr. can be reached at 914-703-2972.