Spring Service Rush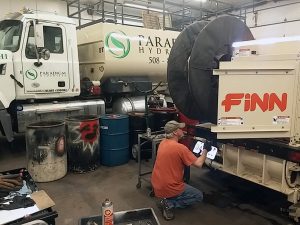 Another sure sign of spring; for the first time since last fall one of the overhead doors on our shop was open for an extended period of time today.
Our shops are now busier than ever with the technicians working overtime efficiently and professionally-working to get your equipment returned to you ASAP. Full fabrication, welding, mechanical and machine shop capabilities allow our company to effectively provide the highest level of customer service and repairs. Technical training and daily efforts to continually upgrade our facility and shop equipment is ongoing throughout the year.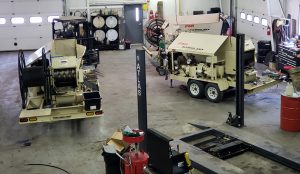 As frustrating as it may be, recently serviced equipment can still break down even with our absolute best efforts. Should that happen, please call us immediately and let us work together to get your equipment productive for you again. 1-800-451-8838.